Providing Auto, Home, Life and Commercial Insurance
Get the protection you need, when you need it, for as long as you need it. Our most important product is protection tailored to your unique insurance needs.
Auto Insurance – Homeowners Insurance –
Business Insurance – Health and Life Insurance – HOA and Condo Association Insurance
We have been in the insurance industry for roughly 30 years. Our agency started in Greenwood, Indiana and has flourished into over 4 states. We primarily write in Central Indiana (Indianapolis area), but have clients throughout the state, as well as in Illinois, Ohio, Tennessee, and Pennsylvania. We started out primarily writing home and auto insurance policies, but quickly progressed into other facets of the insurance industry as well. Although we are still heavy into personal lines insurance, we sell a great deal of commercial/business insurance, as well as life and health insurance. As far as commercial insurance, we insure all types of businesses throughout the country. One of the most rewarding opportunities for us is the ability to travel to new businesses and get a first hand glimpse of how people work and provide for themselves.  The entrepreneurial spirit is truly one of the most amazing things in this country. We have begun to specialize even further in insuring businesses within the coffee industry as well as homeowners associations and condominium associations. We can also offer retirement planning services such as IRA's, Long-Term Care, 401k plans,
At Steffey Insurance, we strive to be Central Indiana's leader in advising, educating and providing our personal and commercial lines clients with a quality insurance program designed for their individual needs, and to provide prompt, courteous and professional service in an effort to build a lasting business relationship based on mutual confidence.
We represent some of the most competitive insurance companies on the market today. All of the companies that we represent carry an "AM Best" rating of A or better and all have an excellent reputation. More importantly, these superior companies have outstanding products and rates that we can offer you.  The companies we represent include, but are not limited to: Erie, Travelers, Hanover, AAA, Progressive, Foremost, GNY, and Philadelphia.
By representing these elite companies we can offer you the best pricing and service for Auto, Home, Life, Disability, Business/Commercial, Renters, and Condo insurance, in addition to financial services. Let our expertise find the right product for your specific needs. Remember, our knowledge is your best protection!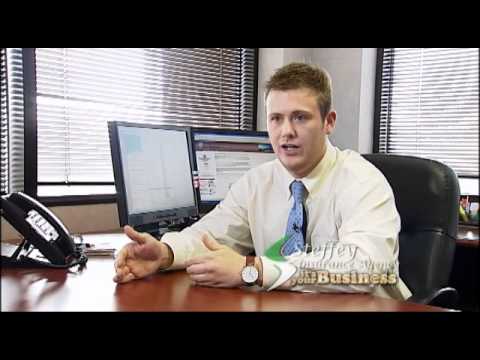 Benefits of an Independent Agent
Independent agencies can offer you quotes from multiple different insurance companies, or as many as they have contracts with. Some large independent agencies have contracts with as many as 50 companies, while others have just one or two. The best part about an independent agent is that they offer a one-stop-shop and can quote your insurance around with different companies and give you the opportunity to choose the best price and coverage for you. In other words, they give you the option of choice.